What. A. Stunner
Every Miss Universe rep we've had in the past have had their own 'signature' moment in the pageant.
From Shamcey's 'Tsunami Walk'to Pia's 'Confidently Beautiful With a Heart', it was only a matter of time before Catriona Gray had her own iconic move.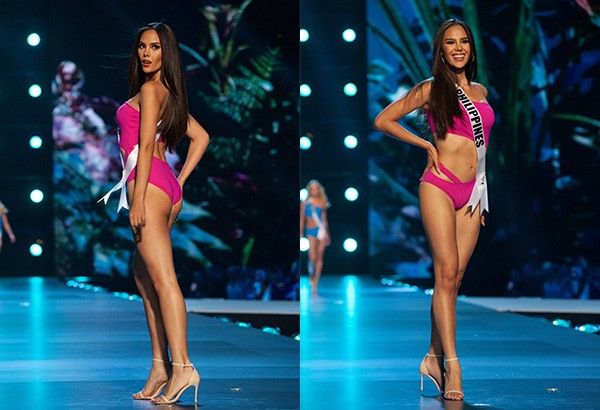 She finally had hers last night – and all she had to do was turn.
The PH bet was absolutely stunning as always when she strutted along the famed runway for the swimsuit leg of the Miss Universe pageant.
But what really broke audiences – along with the rest of the Internet – was the real-life slo-mo twirl she did while doing so.
Honestly, that twirl by Catriona Gray can feed millions of hungry Filipinos already so I just keep replaying it. Where can I sign the petition to officially make the Catriona twirl a UNESCO Heritage Site?#MissPhilippines #MissUniverse2018

— Neo (@NeoEspena) December 13, 2018
Seriously, you're either dead inside or not a human being overall to have not been blown away.
But the highlights didn't end there for Catriona. In what is now called 'the lava walk', she strutted while flaunting an 'Ibong Adarna' inspired look designed by Mark Tumang for the Premilinary Evening Gown competition.
Speaking with as much as little bias as we can, and after all of the stunning moments she's had so far, Catriona Gray has this year's Miss Universe crown in the bag.
I've never seen a Miss Universe candidate as strong as Catriona Gray. She's still the one to beat. Tadhana na lang ang makakapagpatalo sa kanya.

— dave guino (@kakaidave) December 9, 2018
Banner credit: philstar.com